Hear what they say about us
For the wedding
&

events of your dreams!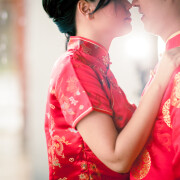 "Hi Robert, me and Juliana would like to thank you, Tony and your team for the superb food and service for our wedding solemnisation. Our family and friends had a good time.  From the bottom of our hearts, we would also like to send our wishes and blessing to the restaurant new outlet at Amara a big success. Once again thanks and kudos!"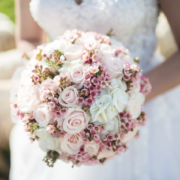 Alicia and I would like to leave a word on how much we appreciate the help and support rendered by your team and you. Thanks to the professionalism of you and your team, we had a wonderful wedding. We will definitely recommend our friends to consider Peony Jade as their restaurant of choice when planning their wedding!
Many thanks to you and the other staffs at Peony Jade!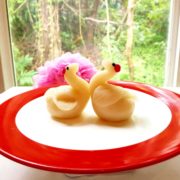 Hi Jenny
Can't thank you enough for being our contact person for our wedding lunch! You've been thoughtful, careful to see to every detail, generous with sharing with us your experience and ideas, and super patient with our numerous queries and requests. You have indeed gone the extra mile for us! Thank you for making the planning of our lunch so seamless and enjoyable. We couldn't have asked for anyone else better! 
Hi Jenny,
We are really appreciative with your arrangement/cooperation and William's operation on that day.
Our guests have enjoyed the food.
Thank you for the hospitality, and the effort of the Peony Jade team to make our wedding event a success.
Your understanding to accommodate our requests (e.g. arrangement for us to bring in our own cake) is greatly appreciated as well.
The event went through without hiccups, and once again, Stephanie and I will like to thank the team for a job well done.
Hi Jenny, 
Thanks for your email and the help all this while during our preparation.
All guest enjoy the food! it was a success and a memorable day for us.
Thank you.
I've catered for wedding lunch at st Anne Church on 15 Sep 2018. I'm really impressed, grateful and utterly satisfied with the service as well as the food quality peony Jade has provided!

I must really express my utmost gratitude to Dominic Han, Head of Catering for his commitment and professionalism! Not only did he came down to check out the venue prior to the event, he came down personally on the day before for setup as well as on actual day!
My guests had enjoyed the food so much! My family and I would really like to thank Peony Jade for the success! Thank you very much!
Hi Jenny
Thanks very much for organising everything yesterday for Zhan Liang and my
wedding lunch!! Many of my guests gave compliments and that wouldnt have
been possible without your hardwork! Sorry there were last minute changes to
the attendance list but zhan Liang and I were both impressed by how you &
team managed it all. Thank you again
Dear Jerine
Thank you for the awesome efforts for our ROM ceremony. Tim and Felicia attended to every single request with dedication. Peony Jade served with a heart.
Thank you soooo much.I will coming back go hold my wedding lunch or dinner here.
The food is soo good. My family and friends love those dishes
YanZi
Hi Mr Robert Han,
My wife Chor Chia and i would like to express our gratitude to Peony Jade Keppel club and all staff for creating such a romantic poolside solemnisation and delectable wedding dinner for us on 24 March 18!
We like to particularly thank the following staff. 
Jenny for the solemnisation and banquet planning to ensure every detail is in order.
Steve for going above and beyond to source for an audio cable for me so that our dinner can be graced with love songs. He took the trouble to check with the club and eventually borrowed the cable from his friend.
Chris (Service lead i suppose) for his attention to the finest details, be it serving dishes/drinks or preparing us for march in.  His crew ensured that all my guests are well taken care of.
It's a general impression by many that there is no good customer service in Singapore.  But I'm proven otherwise by Peony Jade Keppel club and its fine staff.  Thanks again!
Regards,
Kelvin Koh
Dear Jenny,
Thank you for your e-mail. My Fiancee and I are very much interested to hold our ROM at Poeny Jade @ Keppel Club and would like to drop in for a tour of the place before we make our final confirmation on this. Due to the overwhelming good reviews from many of our colleagues and friends, I think we can do away with the food tasting (but we will hold on to this for now).
Ultimately, we are attracted by the 'The Power of Love' package as we are interested by having the function as private in your private room…
Samson
Dear Jenny, 
The whole experience was good. Guests mentioned that the food was good too! Just that they can't pack the food but understand the regulations too

Other than that we look forward to holding our future events there too.
Thanks for arranging the whole celebration for us!
Regards,
Michelle Kok
Hi Jenny,
Angela and I want to say a big thank you for our banquet dinner tonight. We cannot be more thankful for the effort put in by the entire staff to ensure the smooth running of the entire event.
Especially the food with its rave reviews by the guests. The Orh Nee was well enjoyed by most if not all!
Despite some of the hiccups Peony Jade underwent, your team delivered to your upmost excellence!
Thank you once again for making our special day that little bit more special.
Danny
Dear Jenny
Just wanted to give a shout out and express our appreciation for the help that you and your team at Peony have extended us. You've been really helpful and responsive to all our requests. The dinner was a success and fuss free with Steve checking in with us from time to time. Also managed to catch Alan who stopped by to say hi.
Thanks for making it a memorable night for me and my husband…. =)
Hope you and your team had a restful weekend and a great week ahead!
Aerie
Hi Jenny,

First of all, we are sorry for the late response. Please forgive us as we went on a holiday right after our tea ceremony and we have just returned over the weekend and needed time to unpack and settle down. While you may have thought that we are just an arrogant couple who have ignored you, the truth is Henry and myself are pleased with everyone! We would like to extend our thanks to you for your time and patience during the whole liaison process, and well as Chris and his team for their attentiveness to us and our guests on the actual day ceremony! In fact our guests were pretty satisfied with the food menu, especially the fish, suckling pig and the yam paste. The only negative feedback was the spicy asparagus dish – the spiciness was too overwhelming for our guests and ourselves.

Overall, we love how attentive the team was and we felt well taken care of. Hope your team enjoyed the home-made cranberry cookies from us too.

I have wrote a separate review on TripAdvisor too, but currently it is submitted for approval so I can't provide you with the link. You may wish to check in another few days.

Thank you!

With regards,

Chloe & Henry
Thank you for being with Issac and me at each and every step of the way for this banquet. Your team Steve and the captain they are super professional!
I really applaud them for helping to direct and guided us in such a calm manner when we fumbled on our own seatings plan. We really feel that we were in good hands when we held our banquet there. They are a good team of staff including urself, all have and i hope ur bosses will do their very best to really keep such good staff!:) we will definitely recommend to my friends who wana hold their banquet somewhere  we will definitely spread the good word about you guys!:)
Thank you, Wendy!
Everyone was satisfied with the food & service!
Thank you for your prompt reply always!  You did a very good job and was really beyond our expectation!  Once again, thank you!  We are glad to have you as our wedding coordinator.
Hi Wendy,
Me and Jesslyn would like to express our gratitude to you for coordinating and ensure our wedding dinner runs smoothly.
Special thanks to restaurant manager Tim and Felicia for their kind attention to our needs and updates throughout the dinner.

We will definitely patronise Peony Jade again in future.

Dear Estee,
We received many compliments from our guests about the food! (A pity we didn't have the chance to eat much that night). Thank you so much for your help along each step leading up to our wedding day! (:
Blessings, Davis & Suzanne
Hi Wendy,
The guests commended the food was very good on the actual day. We are heartened by it and event went smoothly on Sunday.
Many thanks for you and your colleagues support to make our special day a delightful event. We will definitely recommend Peony Jade to our contacts!
We are now in Bali. We can touch base again when we're back.
Have a good evening.
Alan & Xiuwen
Dear Estee,
Thank you for your patience and meticulousness in handling our wedding banquet. It was with great fortune that we could work together. We had spoken to numerous restaurants and hotels but we were drawn by your warm hospitality. We felt that you were sincerely acting in our best interests.
The restaurant's decoration exceeded our expectations, especially the fresh flowers along the aisle and stage decor. There was a slight issue with the sound system but Terence was able to rectify it swiftly.
A special thanks to Francis, Danny and Terence for operating the banquet smoothly. We were expecting cramp spaces but the seating arrangement was great. We enjoyed our march-ins; dry-ice execution was perfect. My guests had wonderful compliments about the food, kudos to Francis! Everyone loved the Peony Jade combination and roasted chicken. 2-style soon hock for VIP1 was amazing! 
Thank you all making our once in a lifetime event filled with surprises, fun & laughter!
Thank you Wendy and the banquet team to make the afternoon a memorable and smooth one.
Feedback on the food was fantastic and they loved the ambience and setting!
My husband (Jason) and I would like to express our sincere thanks to both Ms. Estee Chng and Mr. Danny Woo for running a successfully dinner for us on 10 Dec 2016 at Peony Room @ Keppel Club.
Firstly, Estee was very attentive and initiative in every minor detail from banquet setting and food to our personal well being. She served us water and arranged a make-up place for myself, though ours was just a small-scale dinner banquet held in the Peony Room. She was also very patient in answering to all our queries prior to the actual day event.
Next, we would like to compliment Danny whom helped for the best table layout to ensure a platform can be placed at the front (despite our request seem not feasible due to space constraints). He also organized well with the Audio-Video staff on when the songs to be played or paused upon our march-in, yum-seng etc. We appreciated for his attentiveness.
Lastly, both Estee and Danny makes a great team. We are really lucky to have them to accomplish our once in a life time event successfully.
We had a great experience at Peony Jade, the food was excellent and the service was good. We would definitely recommend this establishment to our friends.
Hi Lydia,
A big thank you to you & your team, you all have been very kind & helpful during the event and even before that. My guests commented that the food was good & the portions are huge, they really like it…Tony & myself love the food too.
Once again, thank you so much to you & your team.
Awesome job & great help to us.

Tony and Jenny
Hi Lydia,
Thank you for everything.
The family and guests were happy with the food & service provided. The new setting of the stage was spacious and guests took alot of photos.
Cheers,
Sherren & Tianle
Hi Estee,
We just got back from Bali on Monday. It was a nice relaxing break for us after surviving our wedding and the many months planning for it.
The wedding was great and all our guest really enjoyed themselves, both Charlene and myself included. The dishes in our opinion were much better compared to the dishes we had at food tasting (is this your way of managing expectations? haha), we also had guests telling us that the food served was yummy. 
Thanks again for your prompt assistance to all requests leading up to our wedding, much appreciated. 
Happy CNY! Wishing you joy, happiness and good health for 2016!
Warm regards,
Bryan & Charlene
Thank you for the very warm and good service at Peony Jade Clarke Quay. I was there on Sunday 28 Feb 2016 as a guest of Chen Zhongjian's wedding lunch. Your wait staff were really patient and caring, not hurrying us to finish the food. The food was good in particular the cold dish, the premium sharksfin, the yee fu noodles, the very fresh grouper fish in sweet and sour sauce and the huge prawns. The wasabi coated prawns could do with more wasabi to give it a good kick. We were very impressed with the great service of Serene, the wait staff who served my table. She was always checking on our drinks and ensuring that we were not hurried to finish the food. She was thoughtful, warm and patient with us when we took up time to take pictures while she waited for us, never intrusive and always ready with a warm smile. She certainly deserves mention as a very efficient, caring and patient staff who gave guests a very warm and reassuring feeling. Thank you for the nice food and the well-trained service personnel. When I asked for a plastic carrier to bag the leftovers, she offered to give us a separate bag for two different containers of food. Impeccable service from Serene indeed. We may only have 4 dining tables but we were treated with warmth and care. Thank you very much.
We would like to thank you, Yee Teng and her team for providing us such a good service and our wedding went smoothly. We really do appreciate that.
My guests had commented that the food and the service was great!
Overall, it was still good!
Thanks for your kind arrangement and coordination in making my wedding lunch a success. Well done.
We will definitely recommend our friends to hold their important event in Peony jade.
All my requests had been well taken of.
Thanks you so much. All the best Peony Jade and Estee.
Thank you for your email and wishes. Overall the service and food were excellent and satisfied as this was also been feedback by the guests. Please also help to extend my sincere thanks to Tim and the staffs who had managed the whole wedding ceremony so well that day.
My wife and I would like to wish you and rest of the Peony Jade staffs a sparkling and bright happy Chinese New Year! May the season bring much pleasure to you.
My wife and I would like to say that our guests enjoyed the food, wine & beers very much. Everything was good and there were no complaints from the guests.
We would also like to thank Felicia, Tim, and the rest of the team for being very attentive to us and for ensuring that the entire dinner programme ran smoothly.
Overall, the service rendered was excellent given the feedback from our guests and our own experience. We have made the right choice in choosing Peony Jade. Thank you and your team for a great evening.
My wife and I are impressed and extremely pleased with the quality of service provided by Yee Teng & Team.
We sincerely appreciate her professionalism, patience, responsiveness and her service was truly outstanding.
She was able to think from our perspective and we could sense that she has the passion in helping couples
like us make sure plans go the way we expected.
We will certainly recommend friends who are getting married to consider Peony @ Keppel.
I wish to compliment for the good service for our wedding banquet by Peony Jade staff, especially Felicia the manager on 26 December 2015. Though there were some little crop ups, Felicia and her team were quick to settle and solve the situations well. Our guests enjoyed and praised the good food served. Felicia has also done a good job in liaising with us (groom and bride) in coordination to the wedding flow.
We are really glad the wedding went smoothly thanks to Felicia and Peony Jade staff. We will strongly recommend Peony Jade@Clarke Quay as one of the best wedding banquets to hold or a restaurant to go for lunch/dinner to our relatives and friends next time!
Best Regards
Abel and Pearlyn
Hi Hilary
Thanks for the coordination.
The staff were punctual and our families sang praises for the lunch prepared by your chefs

Best regards
Meng Jun and Yiming
ROML 6 Nov
Hi Hilary,
Thank you so much for your help today and for the past few months regarding the wedding which was held today! So Glad that the bride and groom enjoyed themselves today. They loved the food very much. Everything was done up nicely. Thank you so much once again. Avanteventz is looking to dine in at peony jade soon.
Puvi
Creative Director
AvantEventz
I wanted to say a big thanks to your company and also Felicia in particular. She has shown a great extend of helpfulness and creativity during my R.O.M lunch there on 11st of Nov.
My wife and myself couldn't be more pleased to receive her assistance.
Something we would remember.
Hi Lydia,
Service on the night of the banquet was fantastic and the food was even better than at our trail tasting. I cannot tell you how many people have commented on how yummy it was.
Regards,
Michaela
Hi Hilary,
We would like to compliment yourself for the good customer service provided from prior to contract signing all the way to post wedding. We would also like to compliment Yee Teng for the assistance rendered on the wedding night. She has truly helped ease our burden by ensuring the smooth flow throughout the dinner. Not forgetting her staying to wait for us to u-turn back to collect the laptop we have forgotten!
Overall, the whole experience has been a pleasure one! Please do keep up the good job! Thank you.
Best Regards,
Veraine and Timothy, Wedding Dinner held at PEONY JADE @ Keppel Club on 13 June
Dear Hilary,
Thank you for your excellent service, responsiveness of Loh Nah and the friendliness and thoughtfulness of Francis. We had a great time that day and commend you on your terrific menu which our guests enjoyed tremendously.
We will most certainly recommend your services in the future. Thank you very much for making our special day that much more special.
Warmest Regards,
Jincheng and Violetin
7 June Wedding Lunch
Hi Hilary,
Thank you!
First of all, the food are superb! Everyone was praising on the delicious gourmet Peony Jade Keppel Club had provided. Next is the service. All staffs are excellent, they were very attentive, making sure that all the glasses were filled before it's emptied.
The AV systems were good, no hiccups.
Finally, a special thanks to Francis. He guided us throughout the whole journey during the dinner.
Once again, thank you all staffs on 070615, for the dinner.
Cheers!
Chriz and Wendy
7 Jun 15
Hi Loh Nah, thank you for everything last night.
The wedding would not have been so successful without your assistance


Please help me to relate this msg to the staff too.
Thank you once again for everything last night.
ZI Cheng and Ying Xiu
6 June Keppel Hall
Hi Lydia!
Peony Jade had given our guest a wonderful experience in terms of the food and service.
We had only had some improvement feedback by guest and the camera Crew for the spotlights for more prominent view of the newly weds.
Nevertheless, we had a memorable wedding and that was the most important thing.
Rui and I would like to express our Thanks specially to Tony and Felicia for the ground efforts that night.
Lastly not forgetting to thank you for coordinating the right people and various thoughtful arrangements for us so that we can enjoy so much that night.
Best regards,
Geraldyn & Rui
Wedding Dinner held at Peony Jade Clarke Quay on 16.5.2015
Hi Lydia,
Thank you very much to the banquet team and yourself for making our special day the best that we could have asked for! The team facilitated the dinner to be of a cosy and casual event prompting us to consider pausing serving when we had a performance and little things like offering us drinks while we were shuttling around mingling with our guests! The constant communication with both myself and my wife made the whole night smooth and reassuring as both (male and female) banquet managers were always at hand to carry out requests! Our guests are really very satisfied and happy with the dishes that day as well.
Once again thank you for liaising with us for the past few months to make the wedding banquet so smooth sailing and without hiccups. We will definitely recommend Peony Jade Clarke Quay to our friends for future wedding banquets and events!
Kind Regards,
Weian & Melissa
Wedding Dinner at Peony Jade Clarke Quay, 4.4.2015
Hi Hilary!
Sending this email to thank you and your team for the fabulous wedding dinner we had on 14feb.
The food was really great! Many were talking about it during and even after dinner. It was so yummy that my brother is considering Peony Jade at Clarke Quay as his wedding lunch venue.
The Or Nee was awesome! Noodles were good, not too oily and salty. Guests were amazed by the duck dish where bun is given to wrap. In all, we didn't end up grabbing water to quench due saltiness and oiliness of the food.
I am missing the asparagus dish now! Will definitely be back for a meal soon!
The service delivered by Ivy was excellent. We switched tables at different times and she initiated to shift our cutleries so we can have our meal at other tables.
We admit initially we were very unhappy with the Venue due to the above matters. Eventually, the quality of the food and service staff (during dinner) won us over.
Siew Noi and Benjamin
14 Feb 15
Hi Hilary,
Just dropping you an email, to say Thank You very much for your help all these while.
Many thanks to Francis, Loh Nah & the team for ensuring our wedding runs smoothly and not forgetting the chefs.
Overall, we were very pleased with the service and food.
Cheers,
Simon & Lecia
9 Jan 15
Came here with a group of friends, and everyone really enjoyed the food. Everything was delicious and of superb quality.
The service staff also made it a memorable experience for us – they were friendly and service was very prompt.
Would definitely go back again!
Dear Chee Yeong,
Thanks so much for yesterday.
Here's some feedback:
S/N

Description

Rating

Remarks

1.

Ambience

Excellent

Nicely decorated with background music

Restaurant is very clean

2.

Quality of service received from server

Excellent

Drinks are served to the guests and plates are cleared away promptly

Service staff is courteous and friendly

3.

Food Quality

Excellent

Wide spread of food item

Food portion is good

Food served hot

Replenished promptly when runs low

Presentation is excellent

4.

Staff professionalism

Excellent

I would like to express our gratitude to you, Steve & team for rendering great service for this lunch event. 

From providing fast quote, attending to our request etc.

5.

Others

Good

Air-conditioning not strong enough

We look forward to hosting events at Peony Jade in the near future.  Have a good weekend!
Cheers
Tammy
Hi Jenny,
Would like to say a big thank you to you and your team for that night! Food was great, decor absolutely amazing and everyone enjoyed themselves. Was a little concerned when told that the cake had been in the freezer but it turned out all right.
Thanks for accommodating to our various requests, could not have asked for more and it was the perfect night for grandma and the family. Hope to be back for a meal soon

Best regards,
Joann Leong
Hello Minru,
Yes of course!
The integrity and the honesty of the staff deserve to be highlighted! Especially the service staff involved who found the wallet and kept is safe for us. Please thank them for us, and we do hope that management will commend them for their exemplary service and conduct.
Thank you.
regards
juliet tan
Dear Jenny,
The whole experience was good. Guests mentioned that the food was good too! Just that they can't pack the food but understand the regulations too

Other than that we look forward to holding our future events there too.
Thanks for arranging the whole celebration for us!
Indeed the party was a successful one.

I have praises on the menu for that night and all staff are extremely happy with the dinner!
Noted on your outlets and we will support if there is an opportunity.
Meanwhile can you get your staff to email across the pictures that they have taken for us for that night (12 Jan)?
Please extend my sincere thanks to your staff at The Peony Jade at Clark Quay!
They have done a good Job! Especially Felicia, Wendy and Tim who helped with the set up
Thumbs up for their service!
Hi Francis,
Thanks for the arrangement of our private dining section on that day. The food was good. Please help me to thank the 2 waitresses.
Best regards,
Sherina Low
Hi Francis,
Thank you for the arrangement.
The food and the service timing was good on the day. Please help to thank your service team.
Regards,
Alice
Hi Francis,
Thank you very, very much for your great support today. Both your banquet team and you made today's event a great success! The service quality and speed was excellent.
Thank you once again and I look forward to working with you very soon.
Hi Francis,
Thank you so much for your continued support!
The food and service was good!
Thank you.
Hi Francis,
Thank you for your assistance on our dinner event. Food and service was great!
Thanks again!
Spencer Liao
Singtel
Thank you and your team at Peony Jade for a successful dinner event for the Cook Medical Aortic Intervention Group!
Kimberlee said that she loves the restaurant

 Thanks again!
Kind regards
Mabel Au
Project Manager
Destination Asia Singapore
We would like to thank you, Felicia, Tim and your team very much for a very successful dinner last Saturday.  We received many positive reports from our delegates on the meal, the location and ambience in the restaurant and on the subsequent visit to The Pump Room following dinner.  Everybody really enjoyed themselves and were very happy with our choice of venue for dinner on the second day of the conference.
Please pass my belated thanks onto the whole team as they really did look after us very well on the night.
Jacqui Nursey
Events Manager
Tanglin Trust School Ltd
Park Avenue would like to thank you for all the assistance and our GM, Mr Ryan Sun has complimented that each boxes is well presented with the insert and gift tags.
We look forward to our next partnership.
Regards,
Yani Mohd (Ms)
On behalf of Tsao Foundation, I would like to thank you and your team for your hospitality.
The dinner setup and arrangement was fabulous and the service crew, led by Tim, was superb. I heard many positive comments about the food and service. And also, many thanks to your help during the course of finalising the menu and programme.
We certainly look forward to visit Peony Jade soon! 
Best Regards
Sean Ng
I would like to give special thanks to two of your staff who were assigned to our tables during dinner on Saturday, 12 September. Ailing and Chuan Liang provided impeccable service as they took the initiative to change our plates without being asked and to serve us tea. They always greeted us with a ready smile and Chuan Liang also took the initiative to suggest taking a family photo for us despite us occupying 3 tables which was not a easy feat.
It was indeed a wonderful experience dining at Peony Jade and made exceptionally pleasant with wonderful staff like Chuan Liang and Ailing who take the initiative to serve and is always ready to serve us with a warm smile.
Thank you so much and I hope that you will pass our commendation to them.
Best regards,
Ying Li